Mole Control Services in Dublin, CA and throughout the Bay Area
Are you tired of seeing unsightly molehills scattered across your beautiful yard? Have you spent countless hours trying to eradicate those pesky moles without success? Look no further! At Mole Busters, we specialize in providing top-notch mole control services to those in Dublin, CA and throughout the Bay Area, and the surrounding areas. With our expertise and nearly two decades of experience, we guarantee exceptional results and a mole-free environment.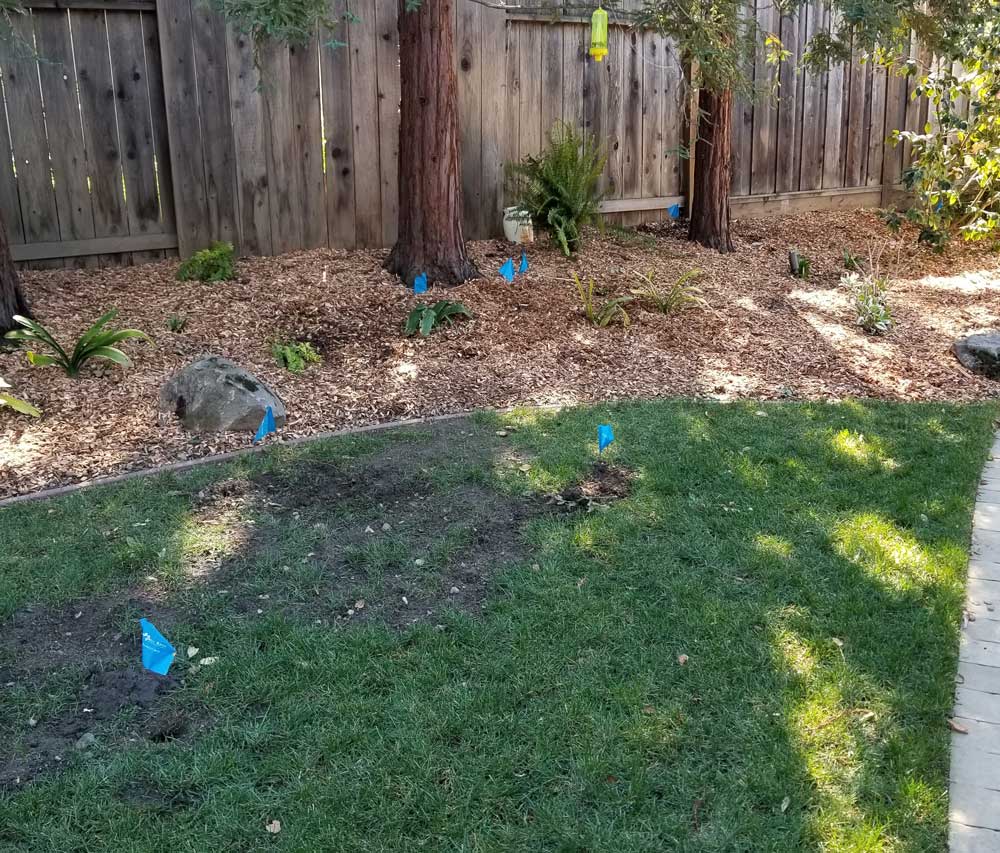 Our Approach to Moles Prevention
At Mole Busters, we understand the frustration that moles can cause. That is why our team of professionals is dedicated to employing the most effective and humane methods to prevent mole infestations on your property. Our comprehensive approach prioritizes both the immediate removal of existing moles and the prevention of future invasions.
Utilizing advanced techniques and state-of-the-art equipment, we identify the areas where moles are active on your property. By carefully examining their tunnels and molehills, we gain insight into their behavior, allowing us to implement the most effective control methods. Our trained specialists will then come up with a customized plan tailored to the specific needs of your property.
Moles Removal
Restoring Peace to Your Yard
When it comes to moles removal, trusting the professionals at Mole Busters is the right choice. We combine our expertise with the latest industry techniques to safely and effectively eradicate moles from your property.
Our team utilizes trapping methods designed to minimize harm to the mole population, ensuring a humane approach to removal. We understand the importance of preserving the delicate balance of nature while safeguarding your property. By carefully placing traps and frequently monitoring them, we can swiftly remove moles from your yard.
Not only do we focus on eliminating existing moles, but we also take the necessary steps to prevent new infestations. By identifying the underlying factors that attract moles to your property, such as an abundance of grubs or worms, we target the source of the problem. Our experts will provide you with valuable advice and guidance on how to maintain a mole-free environment long after our services have been rendered.
Why Choose Mole Busters in Dublin, CA and throughout the Bay Area?
As a leading mole control service in Dublin, CA and throughout the Bay Area, Mole Busters has a proven track record for delivering exceptional service and stellar results. Here's why countless homeowners and businesses continue to choose us:
Experience
With years of experience, our team has honed their skills, providing efficient and effective mole control solutions.
Professionalism
Our dedicated experts are meticulous in their work, prioritizing professionalism and attention to detail.
Humane Methods
We value wildlife preservation and utilize methods that minimize harm to moles while effectively removing them from your property.
Customized Solutions
We understand that each property is unique, which is why our experts tailor their approach to suit your specific needs.
Competitive Pricing
We believe that mole control should be accessible to all. That is why we offer competitive pricing without compromising on quality.
Satisfaction Guarantee
Your satisfaction is our top priority. We stand behind our work and will do whatever it takes to make sure you are happy with the results.
Contact Mole Busters Today!
If you're ready to rid your property of moles once and for all, don't hesitate to contact Mole Busters. Our team of dedicated professionals is ready to assist you in achieving a mole-free environment. With our expertise in moles prevention and removal, you can trust us to protect your property in Dublin, CA and throughout the Bay Area, and the surrounding areas. So contact us today for a consultation and let us restore peace to your yard.